Feature Documentaries
Check out a selection of feature length documentary films by Jonny Lewis. Jonny Lewis is an RTS Award winning filmmaker producing documentary films for GoldmarkArt.com . He also works freelance for companies such as Rugby Wrap Up, editing America's leading weekly rugby show which has featured on ESPN in America. Jonny has also worked with Sports Media Services and Welsh Rugby Union TV, as a cameraman & self shooting editor and regularly films at 6 Nations rugby, at the Principality Stadium Cardiff and has also filmed live rugby broadcast on Welsh language channel S4C. Other credits include editing a commercial for Champion System and PRO Rugby USA broadcast on Time Warner Sports Network and ONE World Sports in America as well as working on a series of films for USA Rugby at the Rugby World Cup.
Randy Johnston | An Expansive Vision
feature film about American potter for GOLDMARK
Randy Johnston | An Expansive Vision
Our documentary tells the story of one of America's most respected studio potters, Randy Johnston. Set against the backdrop of his picturesque Wisconsin studio, it gives a revealing and moving insight into his artistic journey. Kicking against his family's desire for him to become a doctor, Johnston tells of his early travels to Japan, meeting the great Shoji Hamada and apprenticing to National Living Treasure, Tatsuzo Shimaoka. We are also taken on a visit to the Minnesotan studio of his lifelong mentor and friend, 94 year old American legend, Warren MacKenzie. A deep thinker, Johnston talks about his approach to his working practice and his philosophy on art and teaching. Having studied with Warren MacKenzie and Hamada's favourite apprentice, Tatsuzo Shimaoka, Johnston is one of the most exciting and innovative potters working in America today. He is recognized internationally as an artist who has pursued functional expression and brought a fresh aesthetic vision to contemporary form, and for his many contributions to the development of wood kiln technology in the United States. http://www.goldmarkart.com See more films like this at http://www.WeLoveClay.com
RON KING: Alphabets, Bandits & Collaborations
Feature documentary on world's leading book artist
When a young boy sees a photo of the decapitated head of notorious Brazilian bandit Lampiгo in a book, it becomes an obsession and inspires him to create incredible multifaceted artworks in a life time journey that takes him from Brazil, to England, Canada and the United States as he struggles to have his work recognised and accepted.
In this new Goldmark film, shot mostly on location in his studio in Sussex, Ron King talks about his life and inspiration; the development of his work and the founding of Circle Press as an ongoing collaboration with other artists. The film highlights his continuing relationship with the USA which was underlined in 2002 with the purchase of the Circle Press' complete output and archives by the Paul Mellon Foundation at The Yale Center for British Art.
King also talks movingly in the film about the sudden death of his son, from cancer, aged only 15 and that of his second son from the same disease 30 years later and the profound effect the passing of his sons has had on his life and his work.
Featuring interviews with writer, art historian and critic Mel Gooding and artist, designer and filmmaker John Christie, this latest Goldmark film provides a sensitive and revealing insight into the life of this extraordinarily inventive and energetic man.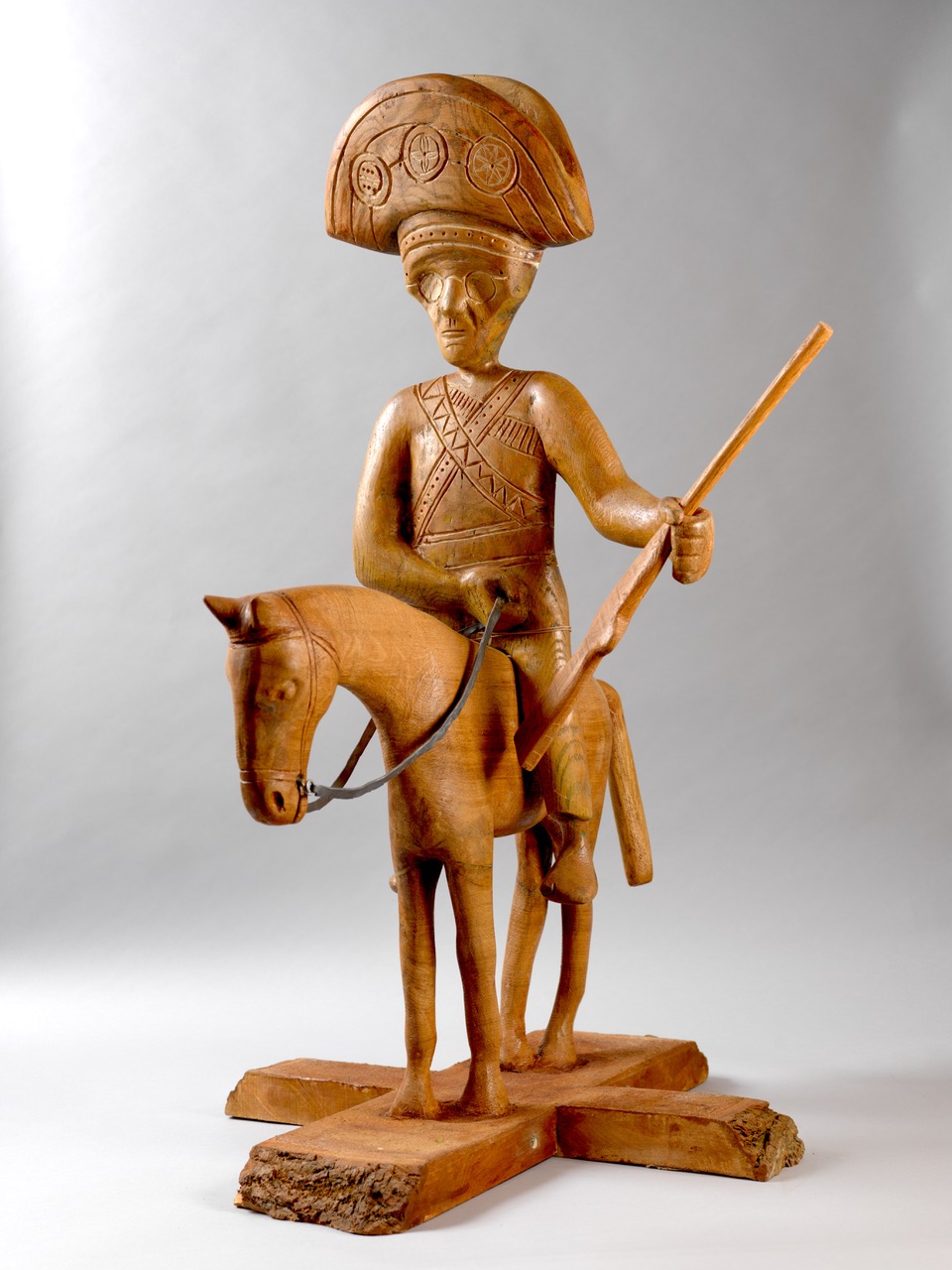 David Suff | Journeys Beyond Appearance
David Suff's work is almost always based upon observational drawing of the landscape, especially gardens, and is often created on hand-made paper. He has described how there is an important link between the symbol of the garden and spirituality in his work which attempts to illustrate mankind's constant search for the divine. He has shown in a number of solo shows, in the UK and abroad. http://goldmarkart.com With works held in prominent public and private collections, David Suff is well known for his work on paper – and in particular his large, rich, and meticulously drawn landscapes in coloured pencil. Building up crayon layer upon layer, Suff creates intimate views of enclosed gardens and landscaped spaces that can take many years to complete. Each drawing explores the garden as a place of temporary imposition on the natural world; one of quiet contemplation and spiritual mystery. This film features a look at the life and work of Suff including the making of a small suite of drawings and book called A Conversation with William Blake. It also features Suff's autobiographical 'River of Life' pen drawing stretching over 30 feet long. Featuring footage from the film "River" featuring original music by Martin Simpson and Kathryn Tickell. You can purchase work by David Suff at http://goldmarkart.com
Ken Matsuzaki | the Intangible Spirit
Feature film about Japanese potter for GOLDMARK
Ken Matsuzaki | the Intangible Spirit
Our documentary tells the story of one of Japan's most respected studio potters, Ken Matsuzaki. Set against the backdrop of his picturesque Mashiko studio in Japan, it gives a revealing insight into his creative journey and his philosophy on art and working practice. Born into an artistic family, Matsuzaki talks of his apprenticeship with National Living Treasure, Tatsuzo Shimaoka and the subsequent difficulties in finding his own voice. We hear how his pottery town was decimated by the terrible earthquake of 2011 and the international efforts to rebuild it. We see him at work in his studio and we are taken to his exhibitions in Japan and England and hear of his desire now to encourage younger Mashiko potters to be true to themselves as artists and promote them on a world stage. http://goldmarkart.com
Photo by Jay Goldmark
Walter Keeler: Treasures of the Everyday
Walter Keeler is a British studio potter, born in London in 1942. He attended Harrow School of Art, London where he was trained by Michael Casson. He established his first pottery at Bledlow Bridge, Buckinghamshire in 1965 then moved to his current studio in Penallt Wales, where he lives with his potter wife Madoline. He was professor of Ceramics at the University of the West of England and in 2007 was named Welsh Artist of the Year.
Keeler makes salt glaze pottery influenced by early Staffordshire Creamware. Writer Oliver Watson described him as 'one of the most important and influential potters of the 1980s'. Keeler's work is held in a number of public collections including Victoria & Albert Museum, National Museum Wales, American Craft Museum, New York, Los Angeles County Museum of Art, Museum of Fine Arts, Houston, USA and the Museum of Modern Art, Tokyo. http://www.goldmarkart.com See more films like this at http://www.WeLoveClay.com
Walter Keeler: Treasures of the Everyday
Documentary film about UK potter | GOLDMARK
USA at Rugby world Cup 2015
Behind the Scenes Documentary
USA at Rugby World Cup 2015
Documentary film telling the story of the USA national rugby team on tour at Rugby World Cup 2015 with behind the scenes footage of the team at work and play.
Jonny Lewis edited each episode in the series using behind the scenes footage filmed by USA Media Manager Matt McCarthy who also runs RugbyWrapUp.com . Jonny also shot part of the footage from the USA v South match. An Atlas production for USA Rugby.
This feature length documentary is a combination of the series of short films first shown over a number of weeks during 2015 Rugby World Cup on the USA Rugby YouTube channel and website USArugby.org
Watch the full length documentary below or watch the original 7 episode series that went out during Rugby World Cup 2015 here.
Simone Arnold is an ordinary schoolgirl. Spirited. Stubborn. Then the Nazis march in, demanding conformity. Friends become enemies. Teachers spout Nazi propaganda. Simone's family refuse to heil Hitler as Germany's saviour. They are Jehovah's Witnesses, and reject Nazi racism and violence. Simone has a choice to make. Follow the Nazis and live or follow her conscience and the consequences. JonnyLewisFilms.com
STREAM ON AMAZON PRIME video or through Apple TV app.
The Schoolgirl The Nazis and The Purple Triangles
Watch on Amazon Prime Video
The Ballymurphy Massacre.
Award winning documentary
The Ballymurphy Massacre
Awarded 'Best Student Documentary' by the Royal Television Society 2012.
(21 mins)
The first ever film on the Ballymurphy Massacre. Subsequently a Channel Channel 4 (UK) feature was produced making national headlines.
Royal Television Society Award Winning film. The Ballymurphy Massacre
Between the 9th and 11th of August 1971 eleven people were killed by the British Army's Parachute regiment. All eleven were unarmed civilians. One of the dead was a parish priest another was a mother of eight. The Royal Military Police were assigned as sole investigators. Not one member of the British army was held to account. It is believed that had justice been administered and those held to account charged, the events of Bloody Sunday in Derry would not have happened.. These events have remained hidden from public knowledge and focus for over 40 years, until now!
facebook.com/BallymurphyMassacreFilm
A film by Sean Reynolds, Kyle Gibbon and Jonny Lewis
News on the Ballymurphy Massacre was recently featured on www.theguardian.com
Royal Television Society Award Winning Documentary 2012

FFresh Best Documentary 2013

NAHEMI Best in Festival 2013

Bristol Radical Film Festival, Official Selection 2013

British Shorts Film Festival, Berlin. Official Selection 2013
Live and Let Dai. David Watkins. A Life In Rugby
David Watkins takes us from his earliest rugby days in rugby union with Newport, Wales and the British and Irish Lions to his decision to move north to rugby league with Salford, a decision that resulted in him being shunned by the rugby union community. The Only player to ever captain the British and Irish Lions in Rugby Union and Great Britain in Rugby League. A canny, darting fly-half from the mining community of Blaina in north Gwent, Watkins used his sport to expand his horizons and make his name known and respected worldwide. Film by Jonny Lewis, Chris Potter and Neil Cairns. Ffresh Film Award 2013 Nominated.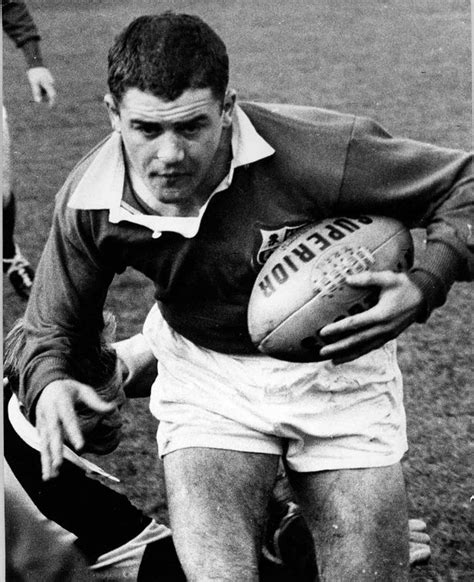 Story of a Director of a pet funeral home.